Swagg Sauce Vape Juice Bundles
Want to save BIG on our signature
Vape Juice Bundles
? Choose one of our Swagg Sauce ejuice bundles.
Superb Handcrafted
eLiquid
made in Phoenix, AZ and are made with 100% premium ingredients that promote good health. We use only premium ingredients from Capella, TPA and Flavor West. We strive to deliver only superb e Juice and our customer service is top notch, be sure to check us out on Facebook for up to date information about the Swagg Sauce Vape Juice brand.
WARNING:
AZ Swagg Sauce
vape juice
may contain nicotine, a chemical known to the State of California to cause birth defects or other reproductive harm. Our products are not smoking cessation products and have not been tested as such. Our products are intended for use by adults of legal smoking age (21 or older in California and Hawaii), women who are pregnant or breastfeeding, or persons with or at risk of heart disease, high blood pressure, diabetes or taking medicine for depression or asthma, or who otherwise may be sensitive to nicotine. Nicotine is addictive and habit forming, and it is very toxic by inhalation, in contact with the skin, or if swallowed. Ingestion of the non-vaporized concentrated e-liquid ingredients can be poisonous. Keep away from children and pets. If ingested, immediately consult your doctor or vet. Our vape juice products have not been evaluated by the Food and Drug Administration (FDA) nor are they to be used to treat, mitigate, prevent or cure any disease or condition.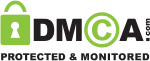 ---